Meet Our Team
At RSPCA Canterbury & District branch, we think it's important for you to know the people working within our organisation, so you can trust your donation is going to the right place. Every member of our team is passionate about animal welfare. Like you, we take the happiness and safety of animals seriously.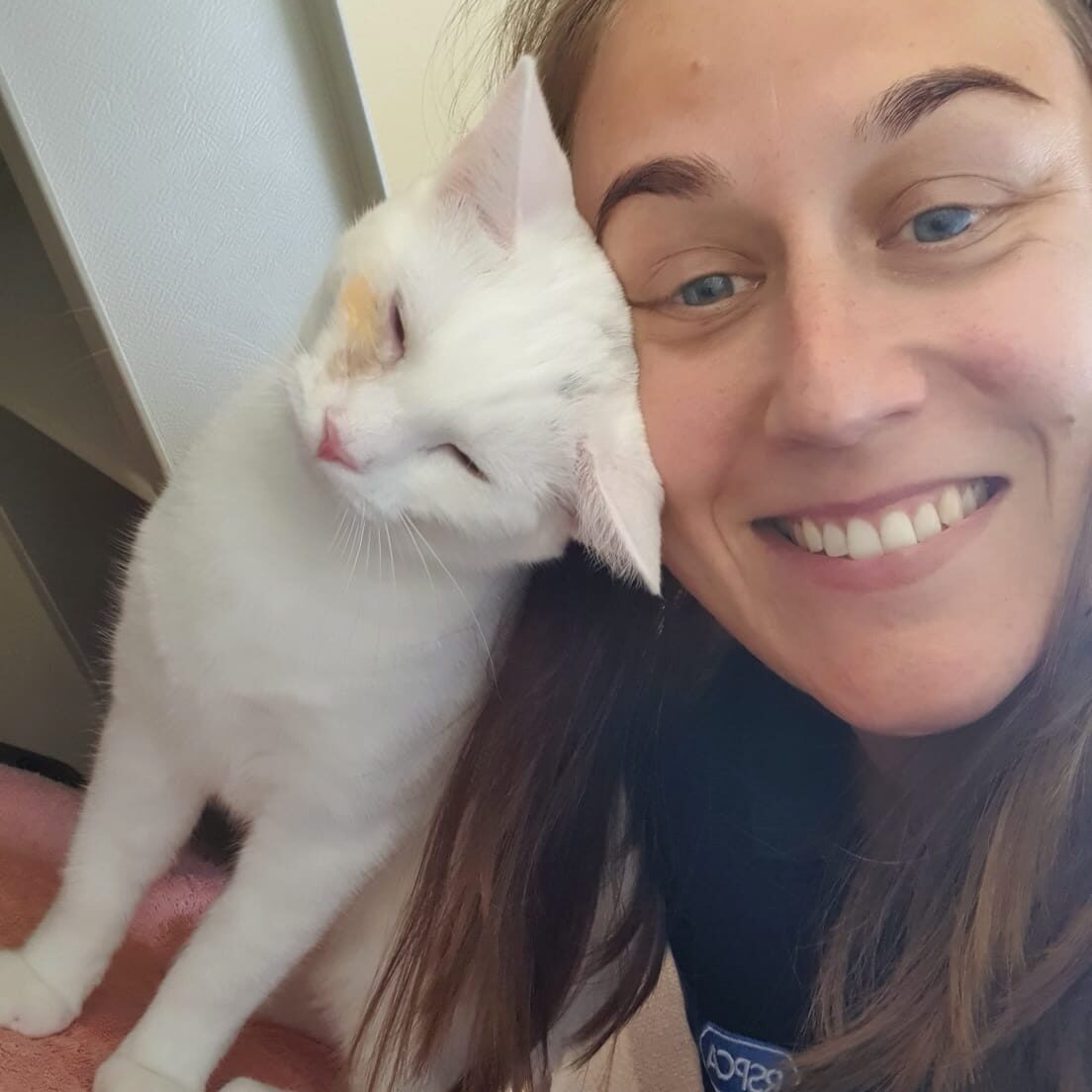 Tara Luxford
Animal Welfare Leader
Tara has a wealth of animal welfare knowledge and has been working for the RSPCA for an incredible 18 years! Tara is passionate about empowering people to care for their animals to the best of their ability and is a huge advocate for education as a route to prevent animal cruelty. She oversees all things animal across the branch district and when she's not at work she's tearing around Kent's parks and green spaces with her little boy and newly adopted spaniel, Bertie, who was dumped in Canterbury in January 2022.
Phil Browning
Finance Manager
Phil has been the part-time Finance Manager for the Branch since Feb 2018 and is CIMA (Chartered Institute of Management Accountants) qualified.  Prior to joining the Canterbury team, he worked for large international corporations in senior finance roles, until realising he could use his skills and experience to help a branch of the RSPCA deal with modern life's difficult economic challenges. Phil is deeply committed to helping animals
in need and also volunteers as a committee member for another RSPCA branch. He lives with his wife Sue, and westie Molly, and has come to accept that he ranks a distant third in the household.
Natalie Archer
Funding & Special Projects Manager
Natalie has been involved with the branch in some capacity pretty much since it opened its doors - first as a cattery volunteer - and then as a fosterer and running the social media accounts. Latterly, Natalie spent three years on the board, stepping down in 2020. She has over ten years of experience in the charity sector, specifically in fundraising and grant management, with an added interest in digital marketing and social media. Natalie is committed equally to both animal welfare and yoga!
Lee Worthington
Animal Welfare Supervisor
Lee turned up for work experience, stayed to volunteer, joined the casual hours team, went full time and was recently promoted to Supervisor! Lee is our cool head- calm under pressure and our 'go to' for all things tech!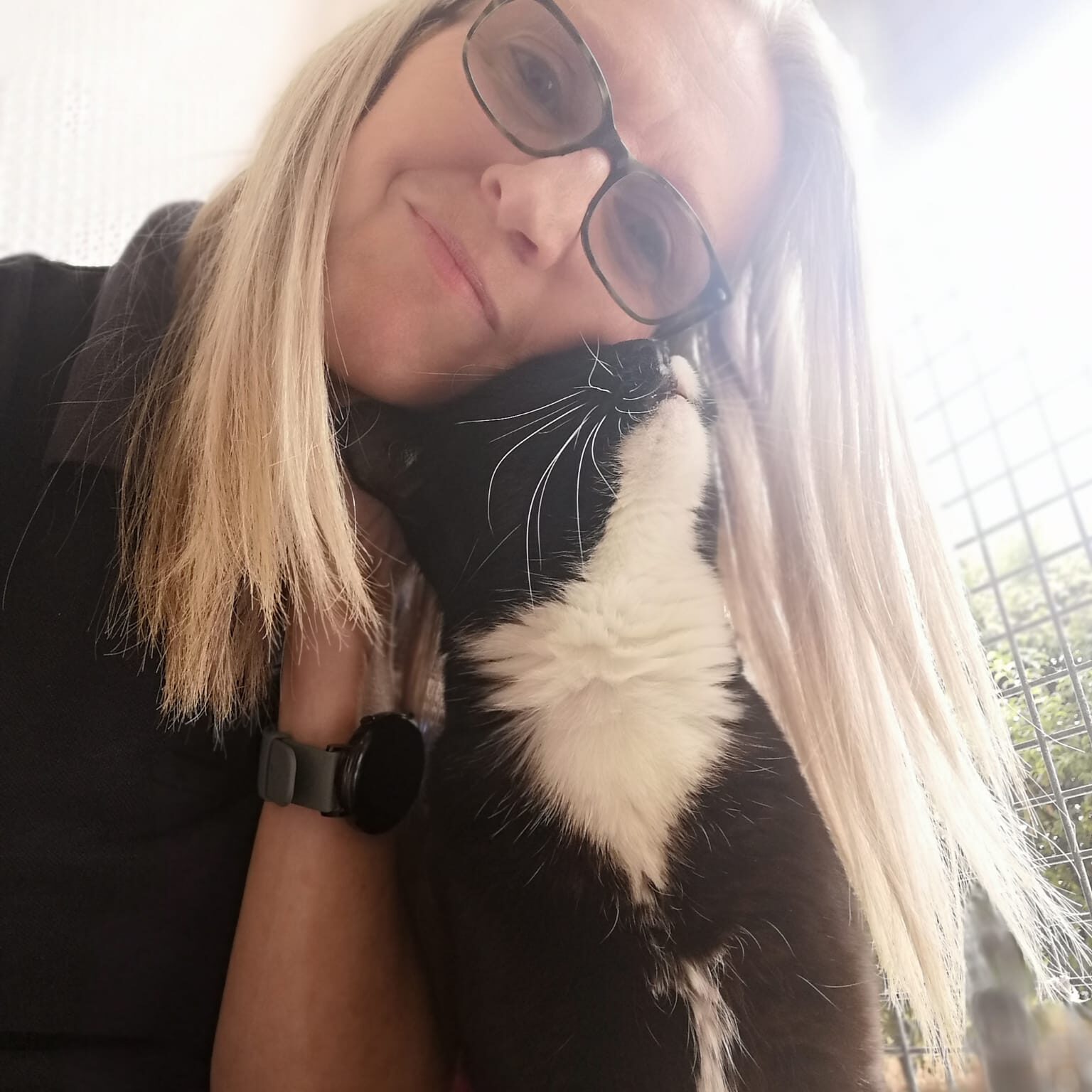 Lin Long
Animal Welfare Supervisor
Lin joined the team as a volunteer and has never looked back! Lin's two main passions at the rehoming centre are keeping everything spotlessly clean and finding dream outdoor spaces for alternative farm cats! Lin has one cat, Bentley, who is her other boss!
Lynne Archer
Rehoming Coordinator
Lynne also started as a volunteer and now spends her time on the phones coordinating the adoptions and helping animals to find their purrfect home. When she's not doing this, she spends the rest of her time syringe feeding fussy kittens to help them grow big and strong!
Chantelle Trousdale
Branch Support Assistant
Chantelle joined us on a six month apprenticeship and we couldn't let her leave! Chantelle supports the branch with all the day-to-day runnings including looking after the admin side of the welfare and neutering schemes, marketing and PR, fundraising, events, animal care and anything in between!
Liam Bulpitt
Animal Care Assistant
Liam joined as a volunteer to help with managing the grounds and was quickly lured into the world of animal care. He is now part of our casual animal care team learning the ropes of all things welfare related!
Charlie Scott
Animal Care Assistant
Charlie originally joined the team in 2016 - 2019 as a volunteer. After successfully earning a Bachelor's degree in Animal Science, Charlie found himself back at the centre as a member of our casual team, this time learning the ropes of being an animal care assistant. Charlie has two dogs - Bertie and Monty - as well as a cat called Ollie that he adopted from us.
Caroline Clover
Herne Bay Shop Manager
Elaine Bartley
Tankerton Shop Manager
Jamie Uglow
Whitstable Shop Manager
Simon Burke
Retail & E-Commerce
Abbie
Assistant Manager
for Herne Bay
Paul Neal
Chair of the Board
Paul adopted Ollie the Burmese who is now best pals with Paul's original cat. Paul heads up Learning and Development for Kent Fire and Rescue and shares his incredible HR knowledge and expertise with the branch. Paul is our newest Chair of Board for the Canterbury Branch.
Natalie Schena
Treasurer
Natalie has been a trustee since January 2020 and is current Treasurer. Outside of the RSPCA, Natalie is a bookkeeper working with individuals and companies providing management accounts, payrolls, VAT returns, tax returns, and general day to day organisation. She enjoys that both her job and being a trustee mean she is working with people from all different backgrounds - no day is ever the same! Natalie adopted her two cats, Pickle and Pepper, from the centre in 2017 - and they now rule the roost.
Gemma Coleman
Secretary
Owner of, or owned by(?!), Bear and Baloo, two sibling cats adopted from the branch, Gemma is PA for the Director of Finance at the Canterbury Christ Church University. She keeps us all in order!
Keith Aldis
Trustee
Originally from Southampton, Keith started work in the mid-1970s as an electrical installation engineer, moving on to teach in schools and further education colleges in South London. Having attempted to retire once in 2010, he is back currently working as the CEO of the Brick Development Association and with several other businesses. He is married to Ally and they have five adult children, one of which still lives at home. He is an avid beekeeper and the family are big lovers of guinea pigs – with 6 (or is it 7) current residents, and a new Labrador pup- Buzz! When not working or playing with animals, he spends much of his spare time on the Solent or riding the various motorbikes he owns. Keith lives in Canterbury, Kent.
Paul Bragan Turner
Strategy & retail Trustee
"A society that cannot look after its animals cannot claim to be truly civilised"  Paul is just about retired from a successful career as an independent business consultant specialising in cross-border business throughout Northern Europe, including Scandinavia where his main areas of activity were in business development and profitability, strategic direction, intercultural relationship management, and general management issues. Paul is married, with two grown daughters working in London. Paul's interests include travel, literature, cookery (eating, actually…), fine wine, and all things linguistic. Paul offers strategic oversight and guidance and adopted Wilfie the cat from the branch.
Jon Yates
Facilities management Trustee
Jon adopted Indie the spaniel puppy who was dumped in Canterbury and rescued by the branch in January 2022. He supports the branch with facilities management, keeping the team, the animals, and our buildings safe!
Becky Jones
Trustee
Becky is the Director of Planning and BI at Canterbury Christ Church University and when she isn't working she likes to travel and participate in her hobby of scuba diving. With a partner who has pet allergies she gets her cat fix from the centre and is always available to walk her neighbours dogs!
Amanda Wetz
Trustee
Amanda has over 30 years of retail experience and has worked across many diverse sectors within the UK, Germany and Netherlands having held permanent, interim and turnaround positions such as Retail Director Jones Bootmaker, Debenhams, Ann Summers, Superdrug, T-Mobile and Intertoys in the Netherlands, as well as trade out, liquidations and administrations, for example Comet and Austin Reed. In addition to Amanda's wide retail experience she holds HR and project management qualifications, strengthening her credibility as a seasoned and widely-experienced retailer.
However Amanda's real passion is animals! She has a Patterjack called Kinny and loves trying to wear him out on long walks!
Deanna Stephens
Trustee - Animal Welfare Lead